This week I received a desperate letter from a 27 year old guy, a long-time customer who's "circling the drain," pleading for help.
I took it to my Roundtable meeting yesterday and read everyone the letter, omitting his personal details.
This triggered a wide-ranging 25 minute conversation among my Roundtable members, spanning tactical moves he should make to all kinds of "inner head trash" stuff. Pure gold.
This is well worth a listen:
Also: Susan Kruger, who teaches Study Skills and specializes in ADHD, picked up on a couple of specific issues he mentioned that are ADHD-like. Later that day she handed me a piece of paper with a page of tips for building confidence and climbing out when the the deep dark pit seems endless.
What is "80" and what is "20" for your business right now? Take my 2-minute quiz and I'll show you where you'll get the highest compound interest on your time and money!
My assistant typed it up – great stuff. Here's Susan's Building Confidence document in PDF.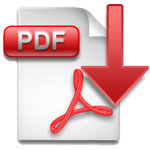 By the way, feel free to post your own advice to this young man in the comments below.