I'm sad to report, my dear friend, mentor and father figure Tom Hoobyar passed from our midst this past Sunday, 71 years young.
Tom and I first met at a Gary Halbert seminar ten years ago. If you've never been to a Halbert seminar, it's kind of like a Dan Kennedy seminar except everyone is on LSD.
Not literally, mind you, but figuratively. Gary attracted a wooly, wild, creative bunch and that event was no exception. Halbert fans were advertising astronauts.
Tom was a CEO of a hi-tech company, hoping to parachute out someday. I'd just parachuted out of a hi-tech company so he was naturally interested. Tom and I stayed up and talked into the wee hours of the morning.
Later, we were in a coaching group together and we'd always split a hotel room. We'd stay up till 3am, solving the world's problems. Talking about marketing and humanity and religion and quantum physics and whatever other strange thing we happened to be reading about lately.
We would sometimes have convos about Tom doing something outside of his company. Tom was fiercely loyal to his firm, with a paternal responsibility to focus his full energies to the company which he had founded. He felt having an outside business would be a diversion, and his protective sense of care for the employees and direction kept him focused.
One day out of the blue the top shareholder decided to throw him out. It's not clear to me why, but that's what he did. Tom was one of the founders and he'd had a successful run, but such things happen as you know.
So now he was out on his own, with an urgent need to become a renegade entrepreneur. Like, really fast.
He says, "Perry, you're ahead of me in the entrepreneur game, could you coach me?" He asks if we can talk once a week.
For a moment I hesitate. Once a week, that's a lot of time commitment. But Tom's a good friend so I agree. He begins to coach people, do consulting projects and sell courses on Neuro-Linguistic Programming (NLP) on which he was a world-class expert.
Tom had literally 40 careers and 5 marriages. An utterly adventurous, boundless, hard-headed guy who learned by experience and who'd been unafraid to make every mistake in the book. And I'm really serious about every mistake in the book. One of his marriages had been to some chick in Morocco, a relationship that lasted mere days.
He was a sailor and a private investigator, he was in real estate, politics, hi-tech, cattle rustling, hypnosis, medical investigation, advertising, martial arts. He'd made and lost fortunes several times…. every now and then you'd bring something up and find out about yet another career he'd had for six months or a year and a half. There was almost no subject Tom wasn't conversant about.
The guy was blazingly smart. IQ of 170 or something. Did a stint in Mensa which he found rather pointless; held patents on valves he'd designed. His best design came from imagining himself to be a bacterium flowing through a pharmaceutical tank, asking himself what kind of valve that he as a bacterium would like to travel through.
He went into a trance-like state driving his car in southern California and when the valve design was done he realized he was 30 miles past his exit.
He was a self-taught therapist too, and every one of those marriages and relationships had a story with important lessons. When he married Vikki 14 years ago he absolutely positively resolved that he was going to get THIS relationship right. He'd made a ton of mistakes and he was sick and tired of learning the hard way.
He committed himself to change and learn and be a great husband, and that he did. He and Vikki were lovebirds.
And yeah, Tom and I would talk for about an hour a week.
What I didn't know as a guy in my mid 30's, when Tom asked me for this time, was that I had major mid-life stuff waiting for me just around the corner. I didn't know how badly I was going to need those conversations with a guy who was 29 years my senior. Tom's sixty-odd years of life experience were about to become priceless.
One day – literally at ten o'clock on a Thursday morning – all my unresolved issues hit me like a ton of bricks. That was about four years ago. I was suddenly erratic, wildly emotional, teetering on the edge.
What kept me sane was a couple of close friends and therapists, and Tom.
What is "80" and what is "20" for your business right now? Take my 2-minute quiz and I'll show you where you'll get the highest compound interest on your time and money!
Suddenly Tom and I weren't talking once a week, it was twice or even three times. And it wasn't always for an hour, sometimes it was two or more. Tom completely tracked with everything. Every step of the way, he'd either been there before or knew someone who had. Tom told me something few others would have the breadth of insight to tell me:
"Perry, you've dated Laura since you guys were 17. You've grown up together since young adulthood. You get through this stuff you're slogging through now, and when you're my age you're going to have a connection with each other that is exceedingly, wonderfully rare."
Tom knew that not from his experience, but from his mistakes. And from other peoples' experience. He kept me from doing a lot of stupid stuff and in the midst of that trial, our relationship grew.
He had his baptisms of fire too. Vikki had a bout with breast cancer, which she fought victoriously. That came with insurance nightmares and financial challenges and Tom and I were allies in all of that. They were the storms of life that forge powerful relationships. I lost my father at age 17 and Tom was the closest thing I had to a dad.
In early August I got a text from Tom: "Hey Perry, sure would like to talk with you soon. Got some scary news and need your prayers and friendship."
He'd been to the doctor with some digestive problems and found out he had stage 4 pancreatic cancer. I prayed for him and pledged him my support.
No good prognosis from US doctors, so he spent a couple of weeks in Mexico. Then two weeks ago today Vikki got in touch with me and said, "Perry, Tom's on life support, I think you need to come to Reno."
After eight surreal days with Tom and his family, he was gone.
During this time, I witnessed a stream of close friends come to his room in Intensive Care and talk to him. He couldn't talk back, couldn't respond much, but he could hear. I heard story after story that closely resembled mine, in-person and even on speaker phone:
"Tom, buddy, you were like a father to me, and you kept me from jumping off a building a couple of times."
Tom came to my Roundtable meetings and I recently found out that one guy, who'd hit some sticky wickets earlier this year, was getting coached by Tom on a weekly basis. I don't know that he was even charging for it. Tom was capably steering him through a financial crisis and righting his ship.
Tom hadn't said a word about the cancer to most people because he knew it would make most people panic. He thought he had a shot at beating it (and hey, if anyone could it would be Tom) so he conducted business as usual.
The time I spent with Tom and family last week was the most intense I have ever experienced. A dizzying tour of powerful emotions, spiritual epiphanies, outpourings of love, assurance from my Heavenly Father that all was truly well with Tom.
Tom Hoobyar, you're a totally unique man. We've had a totally unique relationship. I love you and I'm gonna miss you. Blessings to you today.
I'm reminded of a song I love, Time and Motion:
Time and motion
Flesh and blood and fire
Lives connect in webs of gold and razor wire
Spin a thread of precious contact
Squeeze in all that you can find
Spontaneous relations
And the long enduring kind
My friend, blessings to you. In a world where most relationships are transitory, my wish for you is a few friendships… of that long enduring kind.
Perry Marshall
P.S.: It's Friday. Do yourself a favor and listen to me and Tom having one of our famous conversations. It's called "Navigating the Storms of Life." You can hear it, along with Tom's manifesto called "12 Laws of Life," below.
P.P.S.: Tom's memorial service is Saturday October 29 in the Bay area. Details will be posted soon at www.TomHoobyar.com. If you have Tom stories you'd like to share, I'd love to hear them. Post in the comments below.
Navigating the Storms of Life:
Press Play

[mc src='http://perry.audios.s3.amazonaws.com/tom_hoobyar_life_storms.mp3′ type='audio' width='320′ height='29' skin='modieus' controlbar='bottom' /]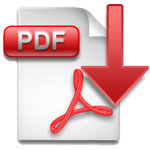 Tom Hoobyar's Manifesto of Accumulated Wisdom: 12 Facts of Life
"People Reading" – Tom Hoobyar on Body Language